Baby Azeeza Fights Alagille Syndrome
Description
This child had been diagnosed with Alagille Syndrome and currently on supportive treatments and she is following up at Colombo North Teaching Hospital. Since the response for the current treatment is poor, the best way to manage her is with a liver transplantation as early as possible. This needs to be done in India as currently we do not have this treatment modality for children in Sri Lanka.
Baby Azeeza's father is a driver and mother is unemployed. As their monthly income is insufficient for them. They are under great financial stress.
Baby Azeeza needs to go to Gleneagles Global Hospitals, Chennai for management of Liver Ailment.
Plan of Treatment – Living Donor Liver Transplantation
Duration of Stay – 21 days in ward 3 months in guest house.
The Approximate cost of surgery – 7.5 Million with the traveling charge for the parents to India. We can get LKR 500,000 from Presidential fund & Rs. 300,000 from individual donations and we need Rupees 6.2 million more.
For Local Donations:
Bank Account:
Name: CareStation
Account Number: 8901008017
Bank: Commercial Bank
Swift code: CCEYLKLX
More Info – +94 770 136 068, +94 773 759 127
Images of the baby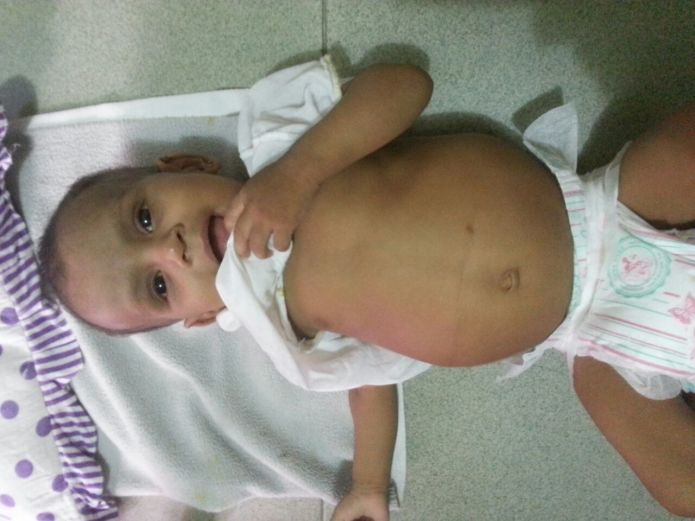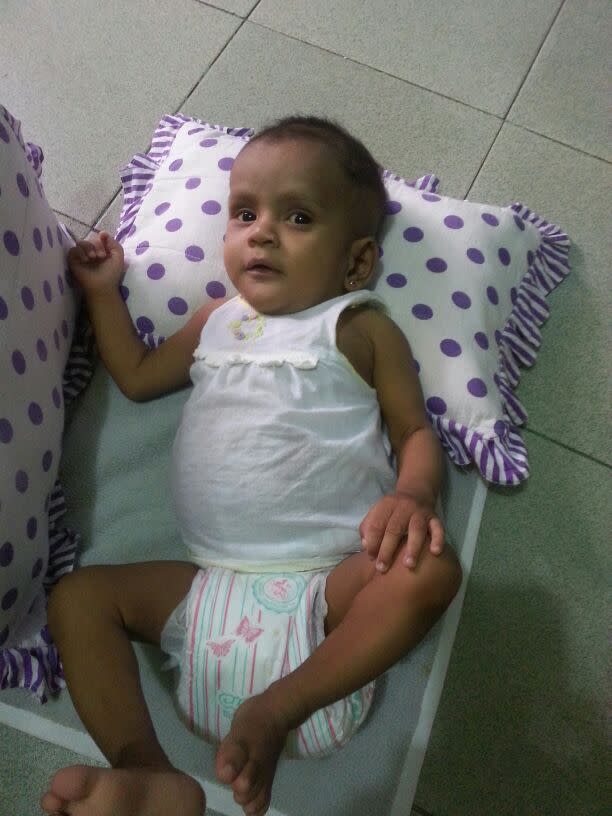 Verification: The case (CS029) is personally visited and verified by CareStation Team (www.carestation.lk)
Note: please take prior approval from the parents before publishing images or fundraising on behalf of the child.
Documentation/Letters/Evidence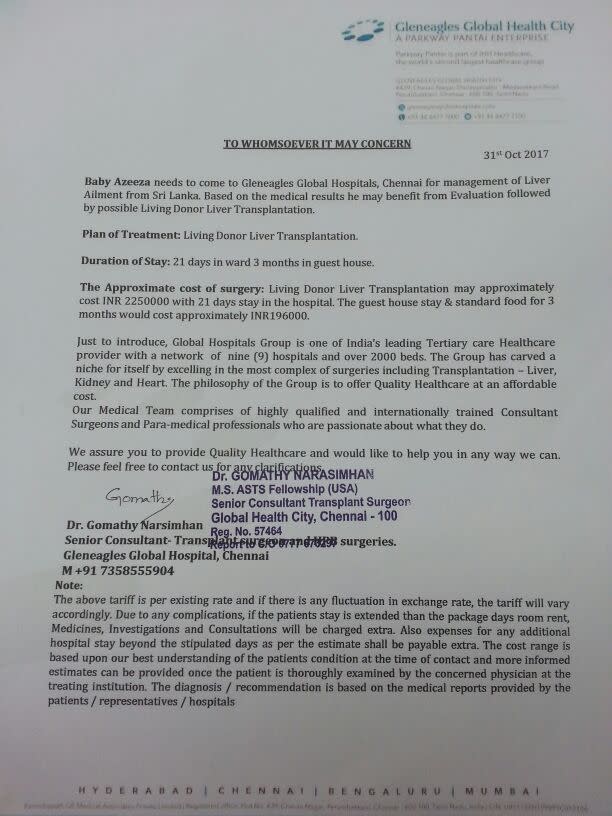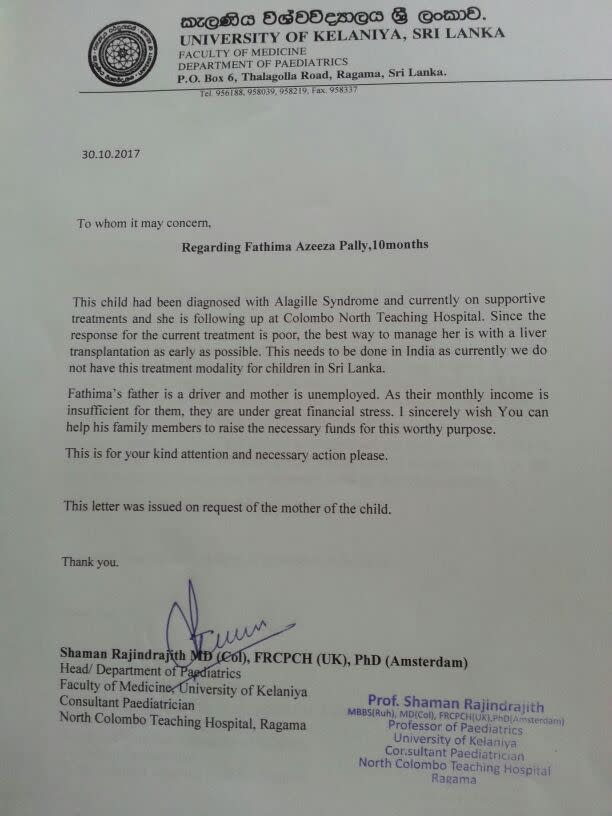 Below is the request letter to receive Presidential Fund: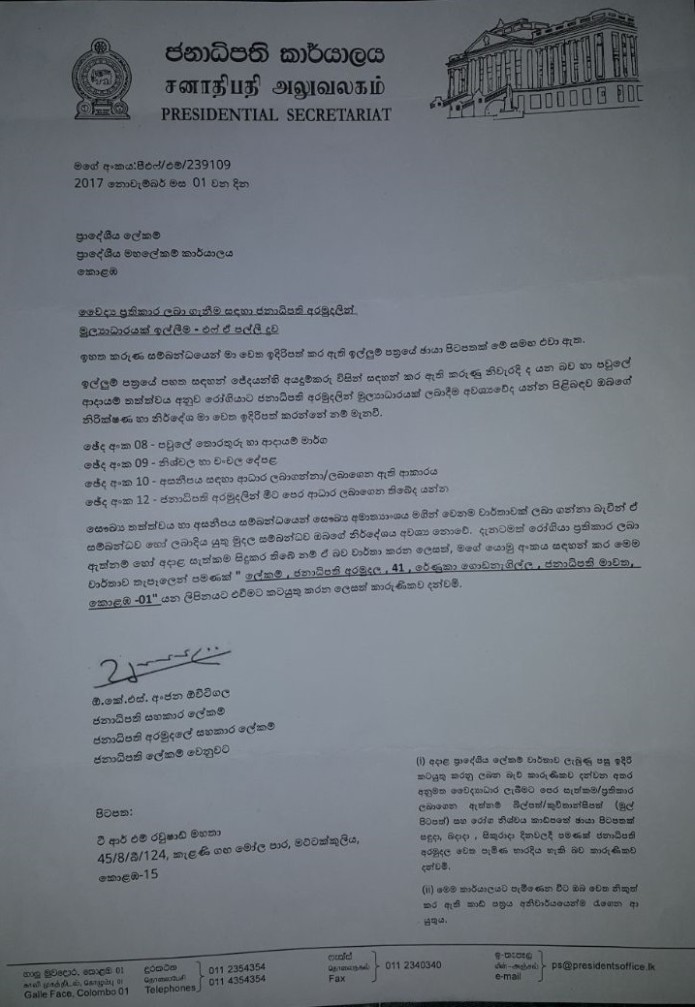 Project: Baby Azeeza Liver Transplant

----Update: 2018-Aug-27----

With regard to our previous update on the Baby Azeeza project, the surgery was completed few weeks back in India and it was successful. 

Unfortunately post-surgery, few complications have arisen and the child is in need of a minor bowel surgery. We are currently coordinating with the medical team to explore the best way forward. As it stands, a further surgery is required immediately.

While we ask to keep baby Azeeza in your prayers, we will keep you posted on any development. 

----Update: 2018-Aug-28----

She's recovering after successful secondary surgery. Communication will be limited until they're out of ICU.


----Update: 2018-Sept-01----
The unexpected secondary surgery has been successful. The baby is now discharged from the hospital and has to stay few days for clinic in India.
----Update: 2018-Sept-05----
After successful completion of consecutive surgeries, Baby Azeeza and Family will be returning to SL coming Friday!
---Update: 2018-Sept-07----
After successful completion of the Liver Transplant and the secondary surgery, Baby Azeeza and Family have now reached Sri Lanka! The team and volunteers will join for a visit in coming days.
---Update: 2018-Sept-14----
We are proud to inform that the life of little baby Azeeza has been saved. Baby azeeza is recovering well post her liver transplant surgery and some of our team members visited her today. Illness is defeatable when you have enough strength and courage to fight every situation. Although
Life has been a rough start for baby azeeza who hid her pain and despair in her magnificent smile,she is now in good health and leading towards a blooming future. 
Team carestation and baby azeeza's parents are immensely beholden to all the magnanimous supporters,members,partners, organizations, volunteer groups, well wishers and individual donors from around the world who helped generously raise 7.5 million Sri Lankan Rupees to save the life of this little soul. We wish her all the happiness with great future ahead